Best Seller - SkinDance
SkinDance Face Moisturizer is a phenomenal product for your skin and is Starflower's Best Seller. Your skin will benefit from high quality essential fatty acid ( EFA) nutrients. The EFA's in SkinDance boost the skin's immune system, regulate skin function and help impart a vibrant radiance.
Welcome to Starflower Essentials Organic Skincare!
FREE SHIPPING
Free shipping on all U.S. orders over $200.
Need to ship outside the US?
FEATURED VIDEO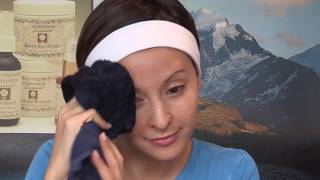 Starflower: The Five Essentials to Organic Beauty
LATEST BLOG POST
Starflower has you covered Inside and Out with Topical and Internal Super Foods!
Read Article